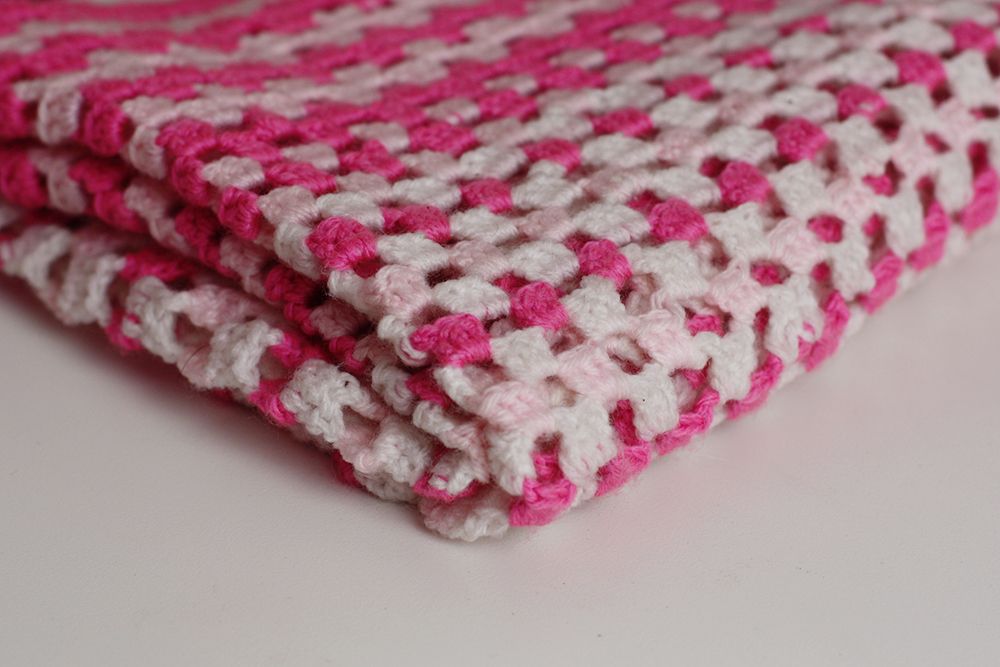 I still consider myself a beginner in sewing, knitting and crochet but there's been quite a few projects I've completed so far. My original purpose in creating this blog was to have a record of the things I've made, so it seems natural to do a few blog posts with things I've already made.
I probably started this blanket about three years ago now. I already knew the basics of knitting as my Grandma taught me when I was young, but I was out of practice and I'd particularly been wanting to make my own blanket for a good couple of years. I'd tried to teach myself using online videos, I could crochet a chain but I couldn't for the life of me figure out where to go from there! Luckily, I started working with a lovely girl called Sarah who crocheted, and who finally managed to get me understand how to make a basic granny square. My granny square grew and grew and I ended up with this blanket.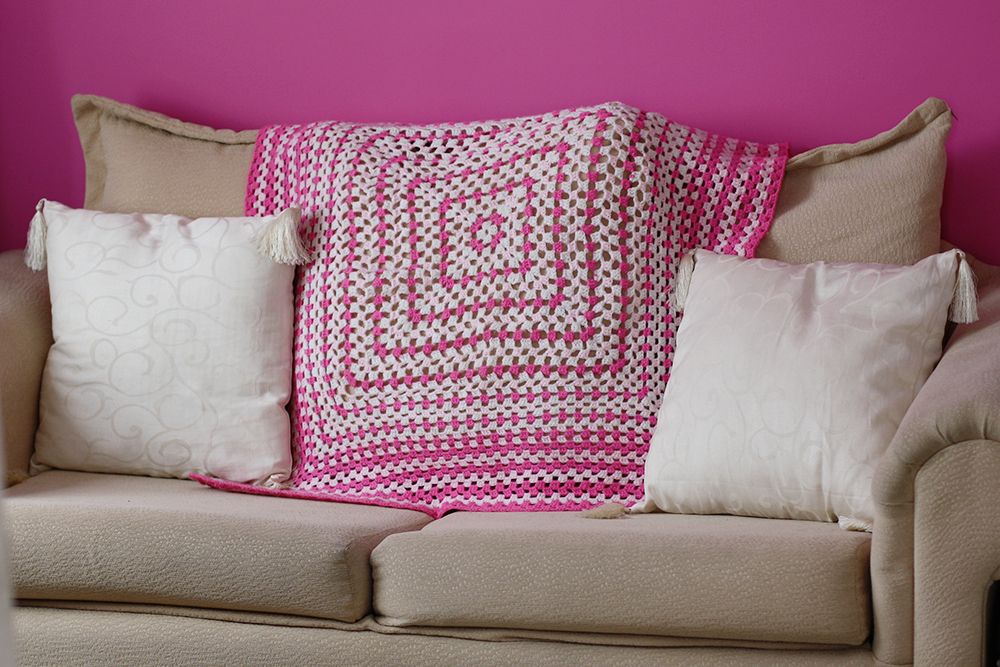 It's not massive, just a lap blanket and it's not perfect, I ran out of light pink wool about halfway through and the stripes aren't even all the way out, but I think it's lovely! I'm so pleased that I managed to learn how to crochet!